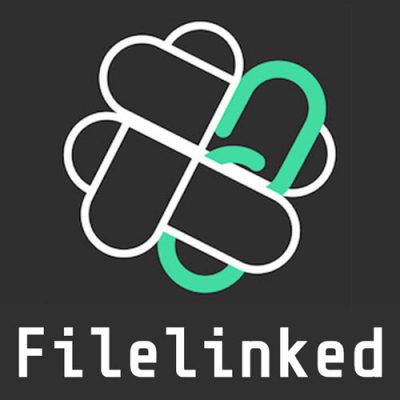 To install Filelinked on your phone or android device, please use the following instructions.
Pictures used in the example below are from an Android TV Box. Your interface and icons may look different depending on what Device or Launcher you are using, however the Steps & File Names will be the same.
Using on a Mobile device is more simplistic and doesn't take as much setup as a TV Box
STEP 1: Download Filelinked
Open your web browser and type: https://get.filelinked.com
Or press the button below for a direct download from the Official Filelinked site
2. Once file is downloaded, you can close your browser and go back to your Homescreen
STEP 2: Install Filelinked
Open APK Installer (This will be found in your APP menu, sometimes your device may call it "APP Installer")
Depending on your device, it may list all APK files already, if no files are listed scan your device for APK files
Open the Filelinked APK
NOTE* If you have not allowed UNKNOWN SOURCES on your device, please update this setting to continue
Install the APK
Once Installed you can close your APK Installer and go back to your Home Screen
STEP 3: Add APP To Home-screen
NOTE* This specific step is for those using a TV Box with Launchers such as TV Launcher 3. We are simply adding a Shortcut so Filelinked is easier to find.
If you are using a Mobile Device, you can simply LONG PRESS the Filelinked APP and move it to your homescreen.
Click on the Blank Tile on your screen with a PLUS Symbol (+)
Select > APPLICATION
Select > FILELINKED (once pressed it has been added to your homescreen)
You can leave this menu and back to your Homescreen
Open Filelinked
Input the 8 Digit Code you have been provided
(In this example since we are using a TV Box, we will enter: 84096973)
Once Code is entered select > CONTINUE
If a PIN number is required for this Micro-store, you will need to get the PIN number and select > CONTINUE
You will get 2 Pop-Up messages about 5 seconds apart > DISMISS both pop-ups
STEP 5: Download/Install APPS
Select the APP you wish to install and click > DOWNLOAD
Once file is downloaded, the DOWNLOAD button will change into a PLAY button
To install the APP press > PLAY
A new installation screen will show
Select > Install

Once APP has been installed, select > DONE
You will now be back at the Micro-store, and can repeat this process for as many APPs as you like
Note* ALL APPs installed will now be in your APP menu, you can move these APPs to whatever homescreen you like on your device for easy access.
Note* Sometimes Tile Art is included for TV Boxes as a separate file if it does not come as part of the APP. DOWNLOAD the tile art, but DO NOT INSTALL IT (only APPs are to be installed, you cannot install JPGs)
STEP 6: Closing Filelinked
When closing your APP, it is a good practice to DELETE all installation files. This prevents future errors when trying to download future updated programs.
Note* If you have downloaded Tile Art for a TV Box, be sure to APPLY the Tile Art FIRST… then you can delete all Installation files. (If you delete the installation files prior to applying your tile art… the JPGs used for the Tile Art will also be deleted, and you will have to re-download them)
Exit the store by pressing BACK
A new pop-up will appear asking if you really want to leave the Micro-store
Select > YES
Reminder: On a TV Box, only perform this next step if you are finished applying your Tile Art
On the top right hand corner you will see a trash can > SELECT THE TRASH CAN
A new pop-up will appear asking if you want to Delete all files. Select > YES
Congratulations, you have finished installing your new APPs